Welcome to Altieri Gilmore LLP - 816-524-0404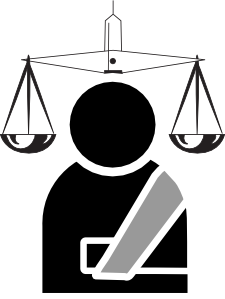 In Missouri alone over 130 people were killed in crashes with large transportation vehicles such as semi tractor trailers in 2004. In fact, in the United States in 2008, over 379,000 large commercial trucks were implicated in major traffic accidents. An even more troubling figure is that over 4,220 people lost their lives in these tractor trailer accidents and over 90,000 were severely injured in these commercial vehicle accidents.  When a big commercial truck crashes into a smaller car or truck, the smaller car normally endures substantially more damage mainly because of the overall size and weight of the tractor trailer or larger commercial vehicle. The average fully loaded large tractor trailer weighs 80,000 lbs or more, while the standard car only weighs a mere 3,000 lbs.
As well as the dramatically increased chance of severe injury or death, the diverse threat to other motorists on the roadway and highways posed by commercial truck accidents can be even greater depending on the style of the vehicle and of the cargo that it is hauling. At Altieri Gilmore LLP, our Lee's Summit, Mo based trucking accident attorneys have litigated all forms of commercial trucking accident cases, which have varied from large commercial truck crashes such as semi trucks, 18-wheelers, big rigs, tractor trailers, commercial transportation trucks and tanker trucks.
What are some of the main causes of semi-truck accidents?
Although in some situations tractor trailer accidents cannot be avoided, most of these accidents are caused by drivers' error, negligence or driving carelessly. A federal survey found that many contributing factors in semi-truck accidents include:
Falling asleep and driver fatigue;
Driving to fast, driving to close to other drivers or tailgating, and other careless driving actions;
Poorly maintained vehicles, trailers and other equipment, especially with the brakes and tires;
Prescription drug use and over-the-counter medication use;
Unfamiliarity with the roadways or highways in the area;
Incorrect trailer loading and over the weight limit cargo.
The federal government in the United States has imposed stringent regulations for the commercial trucking industry due to the severe danger to the public from these large commercial vehicles. Such as addressing issues like commercial driver's licensing, how many hours of driving that a commercial driver may operate a motor vehicle, and more extensive drug and alcohol testing. Successful commercial trucking accident cases quite often involve a large amount of research done by experts in the field and paperwork to establish weather or not the commercial truck driver violated any laws or regulations. The failure to thoroughly and promptly investigate and document could cause the loss of vital evidence in the case. Thus, to ensure your rights are protected, you should contact a trucking accident lawyer immediately  if you or your company has been a party in a commercial trucking accident.
Injured in a commercial trucking accident in Missouri? Out law firm can fight for you!
If you have been a party in a commercial trucking or tractor trailer accident or have lost a family member or loved one in a crash with a commercial semi-truck, you are probably facing considerable medical costs and many other unforeseen bills. Unfortunately often getting compensation from commercial trucking insurance companies and the semi-truck companies that they are representing is quite often very difficult. Let our team at Altieri Gilmore LLP. handle your trucking accident case, we will aggressively negotiate with these insurance companies to get the compensation you and your family deserve, and we will take your case to trial if necessary to get the desired settlement or judgment.
Altieri Gilmore LLP. aggressively seeks out the maximum settlements for our client's trucking accident injuries. If the insurance company that is represented by the trucking company refuses to make a fair and just settlement offer, our personal injury attorneys will be fully prepared and ready to face them in court. Contact us today to schedule a free consultation with one of our trucking accident attorneys. Altieri Gilmore LLP - 816-524-0404
Below is a list of frequently asked questions about accidents involving commercial vehicles and semi trucks.
Accidents on the road and highways that involve commercial trucks quite often end in severe injuries or even death. These commercial trucks weigh allot more than passenger cars and trucks and often carry hazardous or flammable cargo. These commercial truck drivers and the truck manufacturers are regulated with higher standards by the department of transportation and also have higher legal standards than other drivers on the roadway and for this reason if you were a party in a trucking accident and have been injured or a loved one has lost their life, you may be entitled to compensation for your injuries or the death of your loved one.
What exactly is a considered a "commercial truck?"
A commercial truck, such as a "semi-truck," is a large vehicle used for the transporting all sorts of commercial goods. Some examples of commercial vehicles are eighteen-wheelers, tractor trailers, tanker trucks, large delivery vehicles, and other large freight transporting trucks. Some businesses also use standard size pickup trucks for their daily business and are not usually considered commercial trucks. Commercial trucks are usually much larger than a standard pickup truck and serve a certain specific purpose. (dump trucks or concrete trucks for example), and require a special commercial driver's license to drive.
Why is a commercial truck crash more likely to cause severe injury than an accident involving only passenger cars?
A standard fully-loaded, large commercial truck can weigh 75,000 lbs or more, while the average passenger car weighs only about 3,000 lbs. Due to the large size difference and the laws of physics, any crash between a large semi-truck or any other large commercial truck and a much smaller passenger car or truck is very likely to result in severe or even fatal injuries.
Can I receive money for time I missed at work due to a semi-truck accident were I was a victim?
Yes. Your recovery for damages in a personal injury claim can and usually does include payment for lost wages due to the accident, plus additional compensation for any future loss of earning capacity as a result of the accident. Your accident lawyer will review all of your potential damages and advise you of what is available.
A family member was in an accident with a semi-truck that was carrying hazardous liquids and she now has breathing problems. Can we file a lawsuit against the company that was receiving the chemicals as well as the driver of the truck and his company?
 In certain circumstances, the company that shipped hazardous liquids can be held legally accountable if injuries came from the semi-trucks freight, especially in a case were the shipper failed to instruct the driver or the semi-truck company that the freight was hazardous material. This would be an instance of the shipper's duty to inform the company and driver .
What does a semi-truck's "No-Zone." mean?
The "No-Zone" when pertaining to large tractor trailer trucks refers to the areas located behind the semi trailer and beside the truck and trailer, where the driver of the tractor trailer has limited or no visibility at all. These areas are the left rear quarter, the right rear quarter area, and directly behind the truck and trailer at a short distance.
Can I automatically sue the truck driver that jackknifed his truck and caused the crash I was injured in?
Just because a semi truck has jackknifed doesn't always prove that the truck driver was negligent and at fault. There are times when a truck driver has no reasonable alternative to avoid an even worse accident and the truck can end up jackknifing. One example of a situation where the driver is nor found negligent is when the roads are slippery and there's a stalled vehicle on the highway up ahead and the truck jackknifes under heavy breaking to avoid rear ending the stalled vehicle.
Can I still file and win a lawsuit even if I was partially at fault in a semi truck accident?
 It all depends on your level of your fault in the accident. Under the legal doctrine called "comparative negligence," the determined amount of the other parties liability for the accident is figured by comparing the level of their carelessness with your own level of carelessness. The other party's amount of liability will determine the percentage of the resulting compensation they must pay out. Most states the law goes by the principal of modified comparative fault. This means that you can't claim damages for anything if your own personal carelessness was 50% or 51% (depending on the state the accident occurred in) responsible for causing the accident.
If I have suffered injuries injuries in a big rig accident how soon should I contact an trucking accident attorney?
You should consult an experienced semi-truck accident attorney as soon as possible to ensure that your case is properly assessed, no evidence is lost and your legal rights to fair and just compensation is protected.
Altieri Gilmore LLP - 816-524-0404 - Trucking Accident Attorneys
.